Volunteer at our Events
---
Interested in Volunteering?
Thank you for your Interest!

Volunteers are essential to our organization.
Please see below for description of volunteer
opportunities and to apply to volunteer!
Description of volunteer needs: We need volunteers for event setup, event hosting, and event break down. We are in need of volunteers to help organize in the week prior to the event and the day of the event. Volunteers are also needed in the office to perform office duties, join an event/fund development committee, and managing donations.
Please note, there are no volunteer opportunities to work directly with children.
If you are interested in Volunteering with Kids & Families Together, please fill out the Volunteer Form
Current Event Volunteer Schedule: 
Event preparation:
*Wednesday, March 30th from 3-5pm: sort/organize donations
*Thursday, April 7th from 3:30-5pm: load donations/supplies
Location: Kids & Families Together, 864 E. Santa Clara St., Ventura in our back parking lot (enter from Kalorama St., one-way drive way).
Spring Fling Gift~Away Event, April 9th
Located at Poinsettia Pavilion, 3451 Foothill Rd., Ventura
Time slots:
*8am – 10am: set-up
*9:45am – 12:45pm: event
*12:30pm-2:45pm: breakdown/clean-up
To sign-up with Volunteer Ventura County: 
Kids & Families Together utilizes the United Way Portal to register volunteers for our events.
Please a create an account/login by clicking here:
https://www.volunteerventuracounty.org/agency/mgrNeeds/?agency_id=53693
For any questions, please contact Jeni Futvoye at 805-940-6323, jfutvoye@kidsandfamilies.org.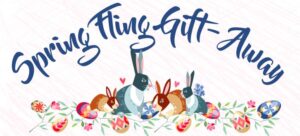 United Way Sign-up Instructions:
Start by clicking on the "Log-in" button at the top and create an account.

Next, register for a volunteer need under Kids & Families Together.

Once scheduled, you will receive an email confirming your volunteer registration. 

Please unregister yourself if you are unable to volunteer as scheduled.

Please put yourself on a wait-list if the opportunity is full, as we do get cancellations.

  If you need to cancel, we understand and please do so by  6 pm the previous day scheduled. You can also text Jeni Futvoye at 805-940-6323, jfutvoye@kidsandfamilies.org
Thank you for your interest in volunteering. In order to maintain health and safety protocols during COVID-19, please see below for our volunteer guidelines.

Volunteer Guidelines:
Minimum volunteer age is 9, minor volunteers must be accompanied by an adult.

A volunteer who has tested positive in the past 14 days or lives with someone who has tested positive in the past 14 days, may not volunteer until cleared.

If you have a fever (or had one in past 3 days), a dry cough, loss of taste/smell, body aches, or shortness of breath, please do not attend. Assessment questions will be asked day of event  before you can enter.

Masks and 6′ physical distance are not required, but recommended.

Gloves and hand sanitizer will be provided.

Bathrooms may not be available so please plan accordingly.

Please wear comfortable clothes, sun protection, and close-toed shoes; no sandals.

Snacks and drinks will be provided.
For more information or questions:
Please contact Jeni Futvoye- (805) 940-6323, jfutvoye@kidsandfamilies.org.