Gift~Away Events

In collaboration with many community partners, K&FT hosted a Gift~Away event called, Summer of Ohana Love on Saturday, August 8th for the foster/resource, kinship, adopted, and birth families we serve. Ohana, the Hawaiian word referring to a person's "extended family", was used for this event as it captures the heart and soul of the work K&FT does throughout Ventura County. This fun drive-thru event provided donations of gift cards, back to school supplies, essential items, and home goods to 250 children from 80 families. The celebration included bubbles, music, and a special guest appearance by "Moana", who attended the event to spread the meaning of ohana. The most heartwarming aspect for organizers and volunteers was seeing the children that came dressed in costumes and their excitement to see "Moana" as they drove through the event which felt more like a parade of love! One caregiver emailed her appreciation afterward saying, "Just wanted to say THANK YOU!! This was a wonderful event for the kids!!"
We are grateful to our partners and sponsors of this event: Crosspointe Church Ventura, The Gene Haas Foundation, James Storehouse, United Way and the Local Love Project.
Thank you also to our event volunteers from Camarillo Amber's Light Lions Club
During this critical time and with children going back to school virtually, we continue to show the families we serve we care about them and the children in their care. We hope the children are able to start the school year off fresh and with confidence!
Click here if you would like to contribute toward our ongoing relief efforts for the families we serve: https://app.mobilecause.com/form/nVVazA?vid=a28o8
---
Stay tuned for our




October Gift~Away Event



Featuring:
pumpkins, give~aways, costumes, treat bags, & more!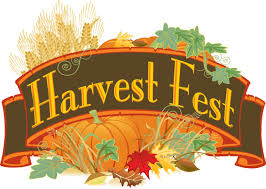 ---