You're invited! Charles the Therapy Dog is turning 3!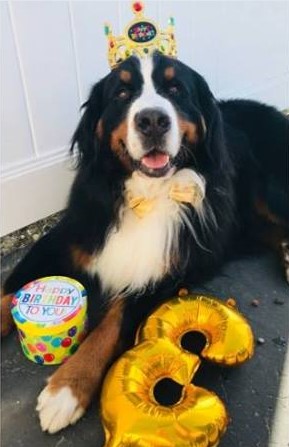 Hello Furr-iends! Please come and celebrate Charles' 3rd birthday with him!
Rincon brewery has been gracious enough to host Charles' birthday and will be donating a portion of proceeds back to Kids & Families Together! Charles would love to see you there!
When: February 7th, 2019 from 5:30 PM-7:30 PM
Where: Rincon Brewery, 4100 Telegraph Rd., Ventura, CA 93003